Caring Customer Service
Once you become a client of Group Services, we will be your unique source for reliable policy service and information. Simply call our toll-free dedicated number if you have any questions or if you wish to make a policy change. Our Centre is open Monday to Friday, 9 a.m. until 5 p.m. Eastern Time.
Friendly and Courteous Quotations
Group Services will provide you with an expert no obligation insurance quote and will assist you in developing a policy that meets your personal requirements. Just call us toll-free or request a quote via the link on this website and we'll call you 45 days prior to the expiry of your policy to assist you all your insurance needs.
30 Minute Claims Guarantee
When you call Intact Insurance to report a claim, they guarantee that within 30 minutes of answering your call, one of their dedicated 24/7 claims representatives will start your claim and will work with you to offer a simple and stress-free experience. You can easily submit and track your auto or home claim through Intact Insurance App or the Client Centre.
Easy Payment Options
Pay once a year or pay in easy interest free monthly instalments.  For no extra charge.
Your lifestyle is unique. We insure it.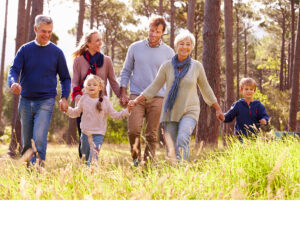 Legal
 Group Services Insurance Brokers Ltd. works diligently with its insurance partners to form long term profitable relationships for all parties involved. In return for our high level of dedication to customer service we are paid commissions from the premiums charged to our policy holders and at times are compensated with contingent profit sharing agreements. The following is a schedule of commissions that are paid by our insurance partners.
Intact Automobile                            12.5%
Intact Property                                 20%
Hagerty Canada, LLC                       12.5%
Nordic Insurance Company          Flat Fee